A cream you can't help but fall in love with.
I'm in love.
I'm in love with this red jar.
I'm in love with the white cream inside.
I'm in love with how amazing my skin looks and feels when I use it.
Let's start with how we met.
I'm at SK-II Facial Treatment Essence loyalist.
So when my bottle of essence was coming to an end, I was rushing back at breakneck speed to pick up another one, when I saw this beauty.
The shiny red glass jar looked so inviting.
The Beauty Consultant at the counter did her best to convince me that it was worth picking up.
It was the hefty price tag that made me walk away. "It's not La Mer", I told myself and kept walking. However, I also walked away with a sample. And that was my undoing.
That night, I tried this lavish cream and I have to say it went on soooooo beautifully. I have combination skin, so I'm always afraid of very rich creams breaking me out. So when this went on greasy at first, I was a bit scared. But then, melted into my skin – leaving it feeling all velvety and smooth. My skin was also glowing like a light bulb (and who doesn't love that?!)
After using this amazing product sparingly over the course of the week (you only need a pea-sized amount for your whole face), I finally finishing the sample. I went back to my original night cream and boy, was I disappointed! I had tasted the forbidden fruit. There was just no going back!!!
The very next day, I was back at the SK-II counter spending a bomb on this curvy jar.
Day-by-day, I could see my skin was looking better and better. I noticed that it was plumper, more supple. The greasy parts of my face weren't that greasy anymore and the dry parts were thoroughly hydrated. Weirdly, my pores were also less noticeable. And then, there was that glow…!
This product is supposed to do wonders on fine lines, but I wouldn't know as I don't have them…and hopefully by using it, I won't get them anytime soon.
I also use this cream before I go out for a dinner or party, because it gives my skin a dewy, velvety sheen and gets me tons of compliments. It's not like that greasy, heaviness you would expect from a night cream.
MY VERDICT: It's expensive, but a little goes a long way so it's not that bad as it lasts really really long. In fact, it is a fabulous alternative to La Mer (at half the cost!). It's rich, it smells luxurious and it really pampers my skin. I'm on my 4th jar now. And the love continues…
WHY DON'T YOU ALSO FOLLOW ME ON: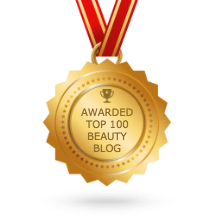 DELARA
 has spent over 10 years making beauty commercials for many renowned beauty brands (while gleefully trying out all those awesome products on herself). When she is not busy punching the keyboard, she is either in front of a mirror, lounging by the pool or changing her baby's dirty diapers – all while chugging down cups and cups of Earl Grey tea.