This sunscreen works brilliantly on big kids (adults) too!
Nobody loves sunscreen. Nobody.
I have yet to meet someone who says, "I love putting on sunscreen."
That's because sunscreen doesn't FEEL GOOD.
In fact, it feels…kinda yuck. It's either too thick. Too pasty. Too greasy. Too smelly. Too something-I-don't-want-on-my-face.
But then again, you can't skip sunscreen – not if you want clear, healthy, youthful skin.
So I made it my mission to find the 'almost perfect' sunscreen. One that was not greasy, did not leave a white film on my skin, was water resistant, was gentle on my skin, had a high SPF and PA+++ (minimum of 3 pluses). And after many trials and tribulations, I found it! Meet Ultimate Sun Protection Lotion WetForce for Sensitive Skin and Children.
Ok so I don't have sensitive skin, nor am I a kid (though that's questionable), but this sunscreen is great for a number of reasons. Which is why, after using this, I can't use any other.
1. It's slippery smooth.
To start with, it's a thin liquid that literally glides on your skin. It envelopes your skin and fits in every nook and cranny before its sinks in.
2. It's gentle and doesn't cause acne and breakouts.
Because it's for children, it's super gentle. It doesn't contain any alcohol,parabens, fragrance or PABA.
I also use it on the senstive skin around my eyes (to prevent wrinkles) – it doesn't sting.
I have even used this when my skin flared up, and I had the worst hormonal acne during my pregnancy. It's as gentle as water.
3. It's not greasy.
I have super oily skin and most sunscreens make me look like I've applied petroleum jelly on my face and stepped out. But not this one. It starts out a tad greasy, but before you know it, it's gone. You're left with a semi-matte, slight dewy sheen. I'm not complaining!
4. It doesn't make you sweat.
I hate sunscreens that make me feel all hot and sweaty. Thankfully this isn't one of them. It goes on so thin and light, you can't even feel it 'sit' on your skin. I can go out in the harshest summer and forget I have a sunscreen on. The best part, it doesn't sweat off.
5. It's very water resistant.
This stuff really stays put! It won't budge.
It's part of Shiseido's exclusive WetForce range, which claims that it becomes even more powerful 15 minutes after it is exposed to water or sweat!
Just remember to remove it thoroughly at the end of the day preferably with an oil cleanser.
6. It's high on protection.
The most important thing about sunscreen is protection and this one does a damn good job. It's got over 50 SPF and PA+++ for optimum protection. Whenever I've used this, I have never ever burned. Oh, and I live on the equator! Enough said.
Con:
The only thing that works against this sunscreen is the 'white film' it leaves behind. But there's a valid reason for that – it is a physical sunscreen and not a chemical one. The 2 main ingredients are zinc oxide and titanium dioxide that physically act as a barrier against the sun to give you maximum protection. Chemical sunscreens don't leave a white film, but they are harsh on skin – so it's really a choice you have to make.
MY VERDICT: This is by far one of the best sunscreens I've ever used. I dislike the white film it leaves behind but I can live with it because the pros definitely outweigh the cons.
WHY DON'T YOU ALSO FOLLOW ME ON: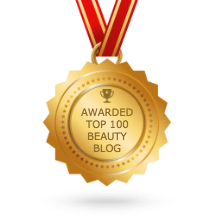 DELARA
 has spent over 10 years making beauty commercials for many renowned beauty brands (while gleefully trying out all those awesome products on herself). When she is not busy punching the keyboard, she is either in front of a mirror, lounging by the pool or changing her baby's dirty diapers – all while chugging down cups and cups of Earl Grey tea.