A face wash that's sensitive to your feelings too. 
I spent the best part of my 20's fighting my oily (with the monthly breakout) skin. When I say my skin was oily, I mean countries could go to war over the amount of oil it produced! My T-zone was always in combat. I was a shiny mess.
And then, I met La Roche Posay Effaclar Purifying Foaming Gel. And we fell in love. It gently but thoroughly removed the oil slick every morning and took the greasy grimy day off every night.
This gel face wash produced a nice foam that smelt light and fresh and did a great job of completely cleansing my pores without being too harsh and stripping my skin. It left my skin feeling fresh and clean, never too dry and squeaky (which most cleansers for oily skin are famous for doing).
One thing I noticed after using this product was that my shiny face would return much later than before. Normally within half an hour, I was greasy again. But after using this face wash, the shine returned after roughly 2 hours. That's pretty awesome.
But the most awesome thing was that my acne was reducing. It was helping clear out my skin and my gigantic pores were also shrinking! Yes, the occasional bump would appear during that time of the month, but it disappeared much faster and the marks faded quicker too. Brownie points!
The other thing I absolutely adore about this face wash is that it is PH-balanced, paraben-free, alcohol-free, soap free and colourant-free.
It does have a bit of perfume though, which is light and refreshing (not overpowering) and didn't seem to bother my skin at all.
The only thing I didn't love about it was the price. It seemed a bit steep for a face wash. But I soon realized that this big fat tube lasts and lasts and lasts… because you only need a small coin-sized amount. One tube lasts approximately 6-7 months. So in a year you only need 2 tubes! It turned out to be pretty inexpensive in the long run. Another plus!
However, I ended my love affair with this amazing face wash after I hit my thirties and my skin changed. It was no longer oily and this product now made it a bit too dry. But I often go back for a fling during a summer holiday when my skin tends to get greasy and grimy after a day out in the sun. It's always in my skincare drawer 'just-in-case'.
MY VERDICT: If you have oily, combination or acne prone skin and need a cleanser to treat your skin gently, but still deep clean it and balance it out, this is the one for you. It might just save your skin (like it did mine).
WHY DON'T YOU ALSO FOLLOW ME ON: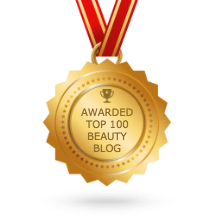 DELARA
has spent over 10 years making beauty commercials for many renowned beauty brands (while gleefully trying out all those awesome products on herself). When she is not busy punching the keyboard, she is either in front of a mirror, lounging by the pool or changing her baby's dirty diapers – all while chugging down cups and cups of Earl Grey tea.