Pure, light, nourishing goodness.
I've been using coconut oil since I was a little girl. You can say I grew up getting my head regularly drenched in coconut oil. So when people ask me how my wavy hair has so little frizz, coconut oil gets all the credit.
Over the years, I've used coconut oil for more than just conditioning my scalp.
After-sun lotion:
I use it all over my body after I've been out in the sun for too long. It really cools, calms and moisturizes my skin, prevents a dirty tan and gives it a beautiful golden sheen instead.
Mosquito-bite soother:
When a mosquito bites me, my skin reacts in the worst way possible. It gets super big, blotchy and red. If I immediately put coconut oil over it, it disappears in 3 days without a trace. If not, it lasts for a few weeks and takes forever to heal.
Massage oil:
I love being massaged with coconut oil. It helps prevent rashes and soothes any cuts, scratches or marks. I usually leave it on and my skin gets a deep moisture treatment too.
So as you can see, I'm quite the coconut oil addict. But it was my sister-in-law who recently introduced me to Kama's extra virgin organic coconut oil – and I have to say, I'm loving this stuff!
It is organic and cold pressed, which means it's not overly refined. So most of its amazing nutrients are still intact. Now my skin and hair get more benefits than ever before.
It is super light so it gets absorbed faster and washes off much easier than the regular coconut oil. No more washing my hair twice, once is good enough. Yay!
Even the smell is milder – which is great because I'm tired of smelling coconut-y even after I've bathed and shampooed.
MY VERDICT: It's a great coconut oil that's light, nutrient-dense and easy on the olfactory. It is more expensive that the refined oil, but then again, it also gives you so much more.
WHY DON'T YOU ALSO FOLLOW ME ON: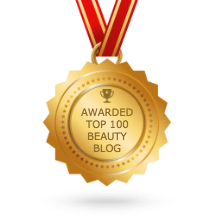 DELARA
 has spent over 10 years making beauty commercials for many renowned beauty brands (while gleefully trying out all those awesome products on herself). When she is not busy punching the keyboard, she is either in front of a mirror, lounging by the pool or changing her baby's dirty diapers – all while chugging down cups and cups of Earl Grey tea.