Gutti Ka Tel – The hottest skin and hair
superfood that's just killing it!
I'm a real sucker for natural stuff and home remedies. So when I first heard about Gutti ka tel that comes from the glorious Himalayas I just had to give it a try. Today, I'm on my eleventh bottle! I guess that says it all.
So what the heck is Gutti Ka Tel?
It's oil that is extracted from apricot kernels. And it's jam-packed with Vitamin A, C and E – the very vitamins that make skin youthful, plump and radiant.
Another thing that works in favour of this oil is it's texture. It feels lighter than most other oils, is silky and luxurious to touch and smells really sweet. A bit like warm honey. Ah!
Gutti Ka Tel is the ultimate multitasker. 
It makes your body smooth.  

If you have dry skin, this is one is for you. It removes all the dryness without being over-greasy like other oils. I just rub some oil all over my body as soon as I step out of the shower, while my skin is still damp. I rub in a little extra on the drier parts like elbows and knees. It gets totally absorbed within minutes, leaving my skin soft and glowing.

It's a wonderful face oil. 

Just a few drops is all you need to pat on your skin every night right before your moisturizer. And you will wake up to moist, dewy skin the next morning.

It prevents stretch marks.

When I got pregnant, my biggest fear was stretch marks. I used to literally drench my tummy with this oil morning and night. And not a single stretch mark appeared! Hurray!

It turns hair to silk.

My long wavy hair tends to get dry, but this oil makes sure it doesn't frizz up or get split ends. I massage it into my scalp and also dip the tips in it. The best part, it's not as greasy as most other oils and washes off in just one shampoo. Plus, it smells oh-so-sweet so you really don't mind leaving it in your hair for longer periods of time.

It's gentle enough for babies.

I used this oil to massage my newborn everyday. And his skin was soft and rash-free. I even use it in his hair and everyone keeps commenting on how thick and shiny his crop is!

It prevents dry, scraggly cuticles and brittle nails.

I rub this oil into my cuticles every night before bed and it makes my cuticles soft and nails hard and strong. And it gives me a lot more time between manincures.

It's the perfect massage oil.

As it's silky to touch, not very sticky and smells really nice, it works as a great massage oil. And once you're done with the massage, you don't even need to shower. Just leave it on to enjoy all its awesome benefits.
So there you have it! The complete low-down on Gutti-ka-tel by Pahadi Local. It's a bit pricey, but totally worth every penny.
If you want to get your hands on some Pahadi goodness, go to www.pahadilocal.com. 
You can thank me later!
WHY DON'T YOU ALSO FOLLOW ME ON: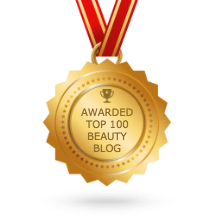 DELARA
 has spent over 10 years making beauty commercials for many renowned beauty brands (while gleefully trying out all those awesome products on herself). When she is not busy punching the keyboard, she is either in front of a mirror, lounging by the pool or changing her baby's dirty diapers – all while chugging down cups and cups of Earl Grey tea.