Get the glow that all of Hollywood is talking about!
So everyone is talking about this product. Hollywood is going completely crazy over it. It's supposed to be a miracle mask that brightens skin like no other – to up the glam quotient Hollywood is so famous for.
GLAMGLOW is relatively new on the block. It was created in only 2010!!!
It was first used backstage at Hollywood's Entertainment, Music, Fashion & Award industries to get celebrities 'camera ready'.
And that's where it got famous. Within a year's time it was being retailed and boy, did it fly off the shelves!
After all this backstory, I soooo HAD to try this stuff. I got myself a jar of this clay mask and was kind of shocked by the price. The jar is not very big and it costs a little fortune!
After a really stressful day at work, followed by trying to get my two hyperactive babies to bed – it was time to slap the mask on, put my feet up and see what all the fuss was about.
The minute it went on, it started to tingle like crazy. I like the tingly feel, though I did feel is was a bit excessive. After a while, I was like "enough already!" It dried up real quick, and I never let a mask fully dry and crack up because that's real bad for your skin – so I wetted it within 7 minutes before gently rubbing it off. It's filled with green tea leaves that act as a scrub – pretty cool!
After I washed it off, my skin felt really really clean and bright. The exhaustion of the day was gone. Poof! Not a trace. That was amazing!!! It was almost like an express trip to the spa.
I can honestly say, it's one of the best clay masks out there. I love using it right before a date. It obviously makes a visible difference because my husband always comments on my 'glowing' skin after I've used it!
MY VERDICT: It instantly brightens your complexion. So if your skin is dull and tired, this is something you should totally consider buying it. The only bummer is the price tag – a bit much for a clay mask I think.
WHY DON'T YOU ALSO FOLLOW ME ON: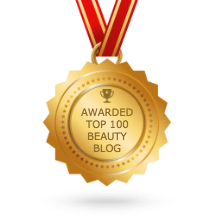 DELARA
has spent over 10 years making beauty commercials for many renowned beauty brands (while gleefully trying out all those awesome products on herself). When she is not busy punching the keyboard, she is either in front of a mirror, lounging by the pool or changing her baby's dirty diapers – all while chugging down cups and cups of Earl Grey tea.