A rose garden for your face.
I'm a sucker for roses. Anything with roses, and I'm hooked. So when I opened this jar and that heady sweet scent hit me, I was already sold. I bought it without a thought (despite the pricey price tag).
When I got home, I cleansed and toned my skin before applying a thin layer. The product is a strange-looking brown gel (the kind of colour bananas get with left out for a while) with actual rose petals and buds thrown in for good measure. The minute I put it on, I just had to sigh. It felt tingly cool, refreshing and relaxing – all at once. And I had to hold myself back from tasting it.
Strangely, the same experience continues even though I'm towards the end of the jar. Everytime I apply it, I feel exactly the same way I did the first time around.
You have to wash it off after 10-15 minutes with warm water. Cool water works fine too though it's a tad quicker with warm water. Then just continue the rest of your skincare routine.
And what exactly does it do to your skin? It really calms it down and gives it a boost of moisture. I use it 2-3 times a week, especially after a hot day out in the sun to instantly cool my skin and reduce any redness – though it does tend to tingle like crazy at the beginning. This is a great mask to take with you on a beach holiday. After spending hours in the sun and hanging by the pool, this is just the thing you need to calm your sun burned skin down.
MY VERDICT: Well, it's expensive for what it actually delivers. This mask is more of a sensorial treat versus actually making a huge difference to your skin. So if you're feeling indulgent, then go right ahead. But if you're looking for results, then skip it. Would I buy it again? I just did. But then again, I'm sucker for roses.
WHY DON'T YOU ALSO FOLLOW ME ON: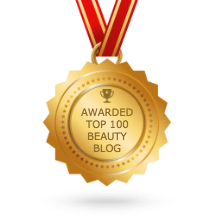 DELARA
 has spent over 10 years making beauty commercials for many renowned beauty brands (while gleefully trying out all those awesome products on herself). When she is not busy punching the keyboard, she is either in front of a mirror, lounging by the pool or changing her baby's dirty diapers – all while chugging down cups and cups of Earl Grey tea.