The gentlest toner ever!
Every time my skin gets angry, I calm it down with Rose Water. So whether I have a breakout or a sun-tan or a rash, this is my go-to product to soothe and relax my skin.
According to Ayurveda, Rose Water is the best tonic for your skin. Well, I didn't read no scriptures, but I can say that this stuff really soothes, hydrates and tones your skin – especially if you have been blessed with oily and acne prone skin.
I've used many different brands of Rose Water, but what makes this one 'special' is that it's 100% pure. Good, unadulterated tonic made by steam distilling fresh roses. No other ingredients. No Parabens, Petroleum, GMO, Sulphates, Formaldehyde, PEGS, artificial colour, artificial fragrance. I used it during my entire pregancy and even on my baby! I literally 'cleanse' his baby face with this. It's just so cooling and refreshing.
When you open the bottle, the smell of fresh roses overtakes your senses. It smells just divine. Like you died and went to heaven (ok, I may be exaggerating just a wee bit).
I use it as a toner every morning and night. You can either pour some on to a cotton pad and dab, or mist it over your face with a spray. Both work brilliantly at closing pores and prepping your skin for the products that will follow.
It also works over make-up to freshen it up and get that covetted dewy glow. Lightly spray over the powder to set it in and achieve a natural coverage.
Everytime I get me eyebrows tweezed or threaded, I soothe the tender skin with cotton pads soaked in ice-cold Rose Water. It removes all redness and bumps. This works anywhere on your body actually. So after a trip to the waxing salon, just pat some rose water over the sensitized skin to soothe it immediately.
Another awesome benefit, if you have puffy eyes or dark circles, just apply cotton pads drenched in this magic potion over your peepers and watch the swelling reduce right in front of your eyes. Literally.
MY VERDICT: It's a brilliant multi-tasker that tones, hydrates, refreshes and soothes your skin. A definite must-have for anyone who has acne, open pores, greasiness, dullness, redness, itchiness or puffiness. And that, says a lot!
WHY DON'T YOU ALSO FOLLOW ME ON: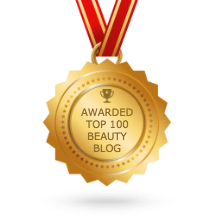 DELARA
 has spent over 10 years making beauty commercials for many renowned beauty brands (while gleefully trying out all those awesome products on herself). When she is not busy punching the keyboard, she is either in front of a mirror, lounging by the pool or changing her baby's dirty diapers – all while chugging down cups and cups of Earl Grey tea.