OMG! It's got what inside??
I just love it when I use a product with zero expectations – and it blows my mind away! The Biconi Glow Facial Serum is that kind of product.
When the lovely folks over at Biconi sent me a brown glass bottle filled with their Facial Glow Serum, I was intrigued – but not convinced. To be honest, I hadn't even heard of this brand up until now.
What really impressed me was the Ingredient List – cold-pressed Avocado Oil, Camellia Oil, Virgin Coconut Oil, Argan Oil, Macadamia Oil, Borage Oil, Sunflower Oil… That sounds pretty awesome right?
Unfortunately, I have oily skin. And I live in a country that's hot all year around. Would this serum be too 'oily'? Would it make me glow or shine? (Shine is a bad word for people with oily skin).
There was only one way to find out. So I took the plunge and patted a few drops on to my skin – praying it wouldn't break me out.
The Smell.
I must say, it smells like a spa! My favourite kind of smell.
The Texture.
It felt oily – obviously! But once I put my moisturizer on, it was not so greasy.
The Feeling.
My skin felt plumper and more supple almost immediately. I really like that feeling. It's almost as if my skin is chubbier – but in a good way!
The Morning After.
The next morning, my reflection remained intact. Not a single pimple. Whew! My skin looked…well, the same.
After 1 Week.
A week into using this, I noticed my skin looking nice and moist in the mornings. Not greasy, but hydrated. I was beginning to like this stuff. But it was nothing another serum couldn't do.
A Real Big Difference.
I developed a food allergy! A nasty, itchy, red rash.
I get that from time to time, usually after eating seafood.
I also know it's an allergy because it's not only on my face, but the rest of my body too – and normally, it takes anywhere between a week to 10 days to completely disappear.
BUT this time around, it was gone in 3 days – and only on my face!!!! It was still present on my body! And the only 'different' thing I had been using was this Glow Serum.
I immediately started Googling the ingredient list and it totally blew my mind! This Glow Serum had actually saved my skin!
I discovered that cold pressed Avocado Oil reduces inflammation and itchiness, Virgin Coconut Oil fights infections, Argan oil calms and soothes skin, Macadamia Oil reduces swelling and redness, while Borage Oil treats skin flare-ups!
Hooked.
Ever since, I've been using this product with a newfound enthusiasm knowing full-well that it's actually doing good to my skin.
MY VERDICT: This serum is packed with awesome, natural ingredients that do a world of good to your skin. It's meant for sensitive or dry skin types. If you have oily skin, I suggest adding a few drops into your moisturiser instead. If you're trying a face oil for the first time, it should be this one.
Oh, and one more thing, you can get it for 10% less if you use the code #BiconiSavedMySkin at www.biconi.com. You're welcome! 🙂
WHY DON'T YOU ALSO FOLLOW ME ON: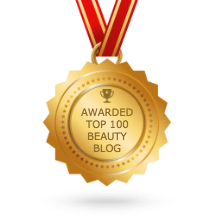 DELARA
 has spent over 10 years making beauty commercials for many renowned beauty brands (while gleefully trying out all those awesome products on herself). When she is not busy punching the keyboard, she is either in front of a mirror, lounging by the pool or changing her baby's dirty diapers – all while chugging down cups and cups of Earl Grey tea.